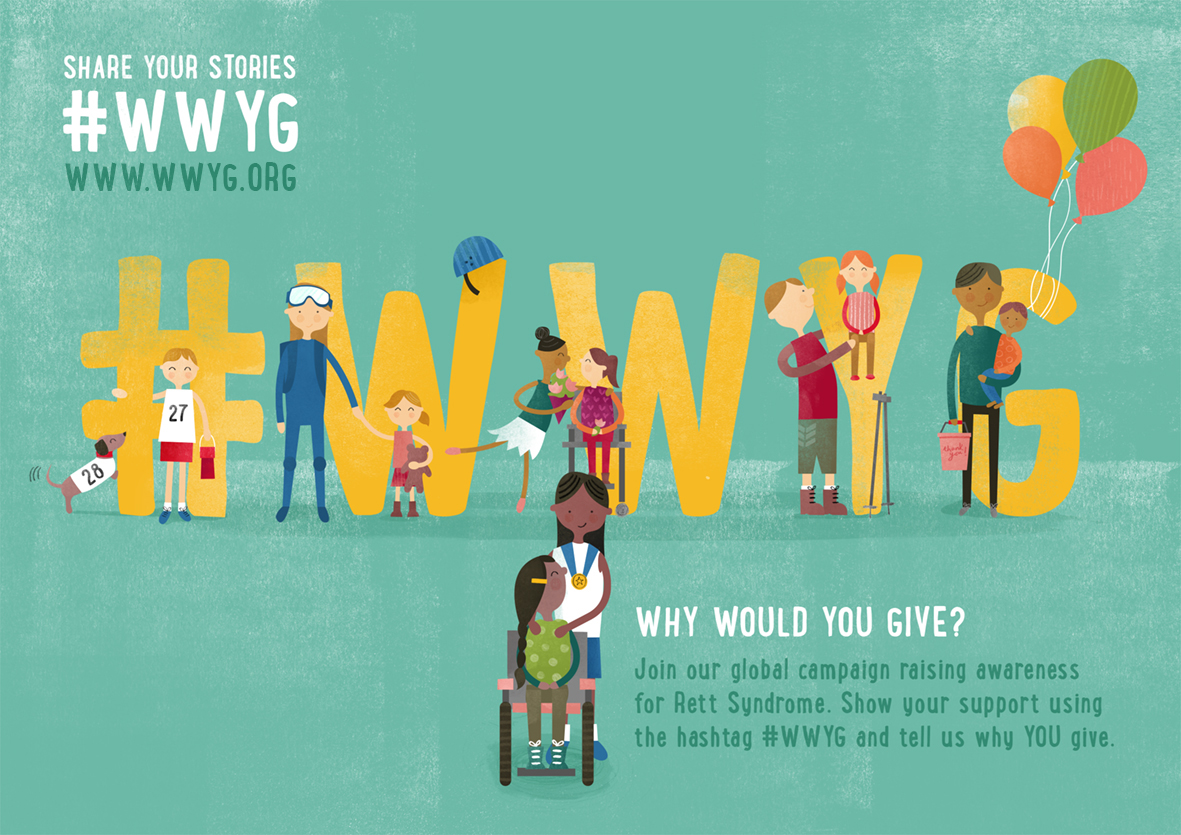 It is not too late! Let's make October awareness month a success!
Tell the world WHY WOULD YOU GIVE to Rett syndrome charities/associations.
If you wish that people support your organisation, ask them to share what would motivate them to give, whether it's running a marathon, signing a check, organising an event or taking part in a clinical trial.
If you wish to share a story together with pictures and a link for donations on www.wwyg.org, please contact:
kori@curerett.org or colleen@rettland.org