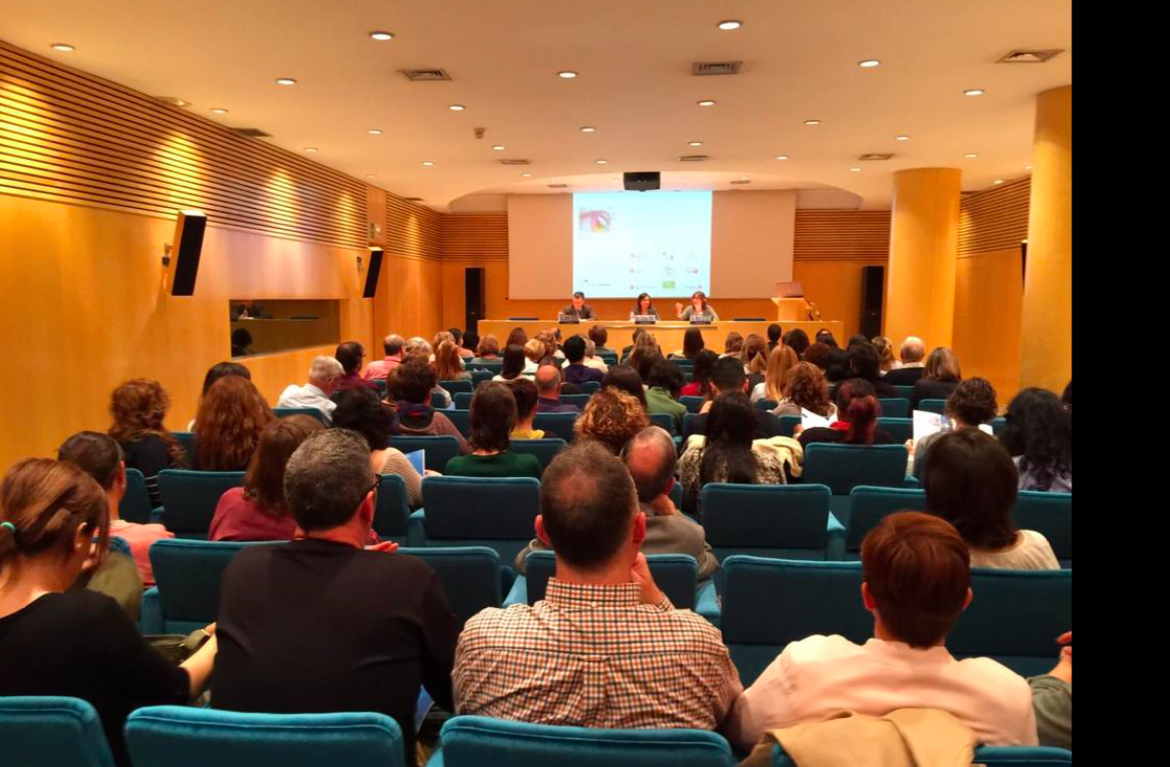 The Quirón Foundation, with the help of the Catalan Association for Rett Syndrome, organized the fifth edition of the Conference on Rett syndrome, with the aim of providing care for girls, the necessary information for early diagnosis and better treatment of the disease. This new edition, which took place on Saturday, April 11 in Barcelona, focused on technological and pedagogical advances in new communication tools for Rett environment.
Angels Garcia and her partner in Sant Joan de Deu, Mar O'Callaghan, and Sonia Guil -from Institute for Biomedical Research of Bellvitge- participated in Rett day dedicated to explaining the actual state of the Research in the disease. Among other things, it was discussed the main scientific basis generally agreed that allows focusing on possible pharmacological solutions. Animal models of the diseases were also discussed: interestingly, the 1 millimetre worm Caenorhabditis elegans, was mentioned as a good and cheap model of the disease.
The rest of the day was included four lectures about the update in the field of communication.
The Speaker of the Catalan Association of Rett syndrome, Estela Alzugaray explains, as a mother of a child affected by the disease, the drama of running out of speech therapy support due to the lack of funds in schools and seen as counterproductive to invest in girls who show so slow improvement. "As we are in contact with the European association, we know there methodology and tools gaze control", Alzugaray explained.
Thomas Bertrand, president of Rett Syndrome Europe, gave a talk on the European use of Augmentative and Alternative Communication methods, including the eyegaze systems.
That was, in fact, the culmination of the talks: the presentation of the TOBII Technology, a device that can handle a computer with eyes. "We need this new technology, because the look is in their eyes is what is showing us that girls are concerned", said the spokeswoman.
The president of the association, Jordi Serra, speculates that are about 400 women affected in Catalonia. 400, which in return, would benefit from such progress.
"All of them have something in common: they speak with their eyes."
Dr. Andreas Rett. 1966.
Full program available here.
More pictures available here.
Thomas Bertrand's presentation downloadable here.