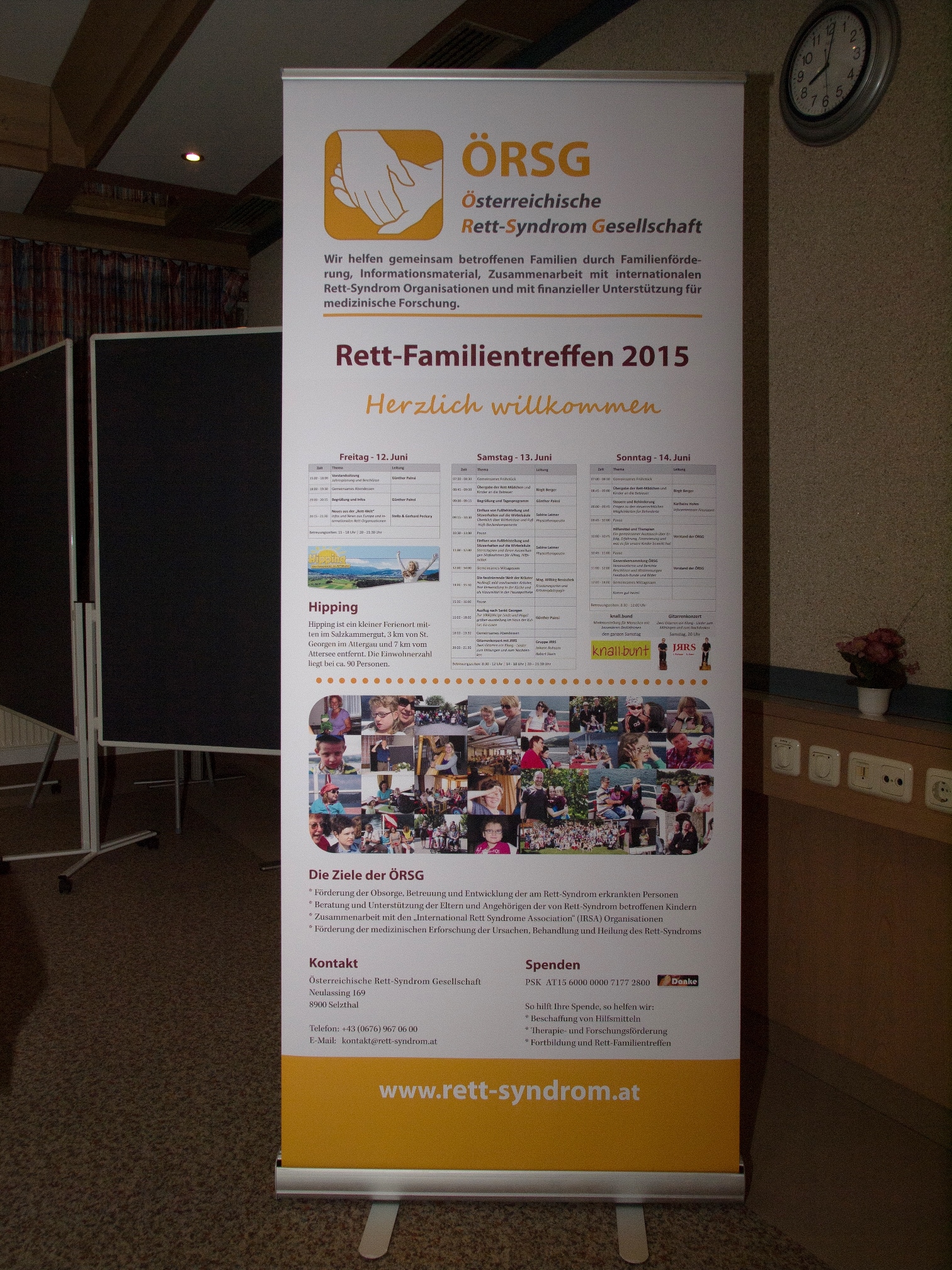 By Stella Peckary.
This year again many Rett-families joined a common weekend. 19 Rett-Girls and boy had their own attendant. This gave us parents the chance to attend the program. We all were lucky with the weather, so many of the attendants took the chance to go for a walk with the girls. On Friday evening, after a common Dinner, Stella Peckary gave a short overview about the events of other European Rett-Associations as well as International Rett-Organizations. Saturday morning a Physiotherapist taught us how to sit perfectly to avoid malformation of the spinal column. Also foot deformity and hand stereotypy have an influence to the spine. Specialist Mag. Wilbirg Benischek explained us the healing effects of some wild herbs, which we picked during a walk outside the hotel. On Saturday afternoon our Rett-girls, including Lukas, the Rett-boy, presented a fashion show with music on a "Catwalk" in front of the hotel. They were dressed by www.knallbunt.co.at, fashion for children with special needs. This absolutely highlighted the family weekend!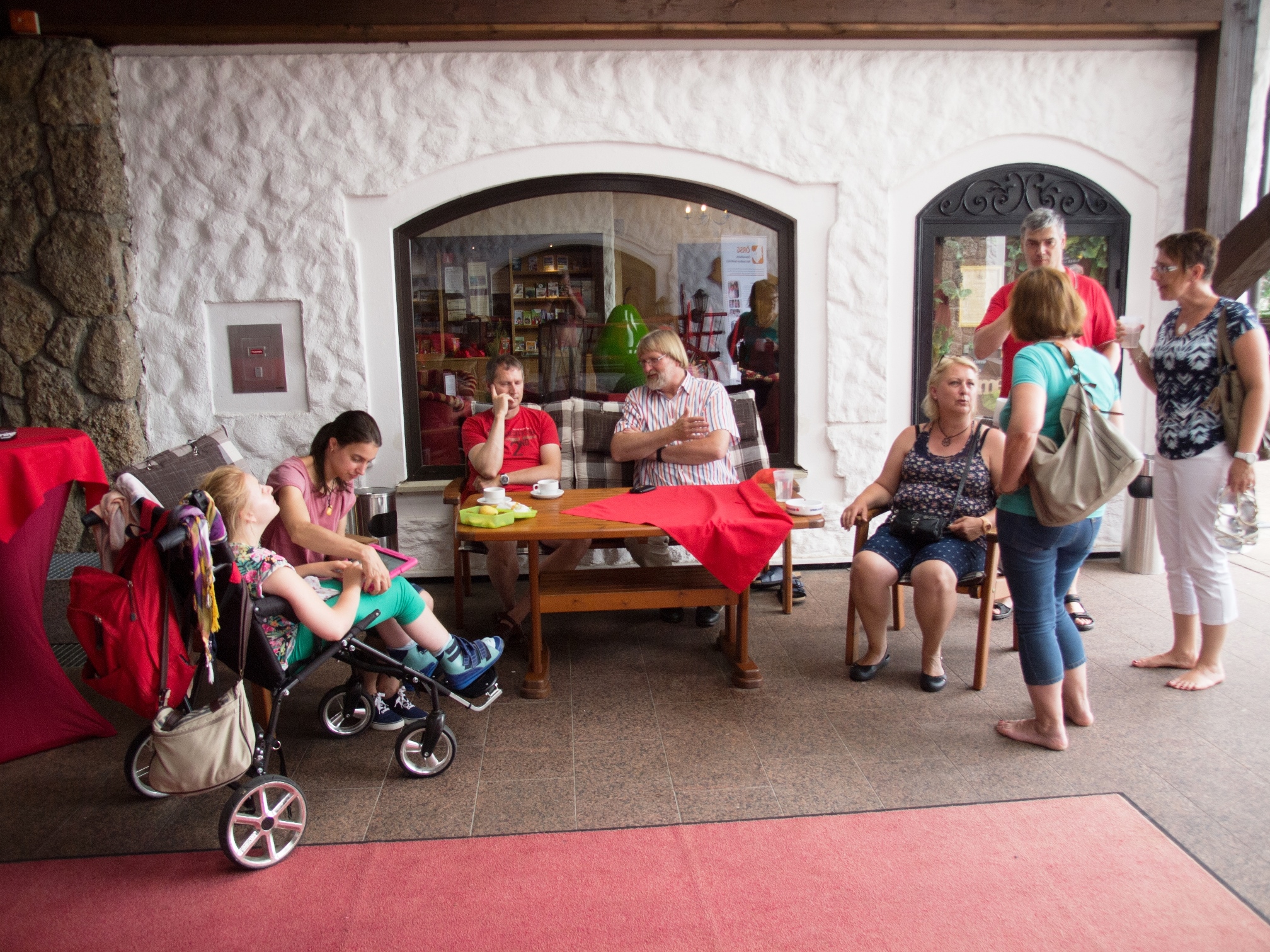 An exchange of information about devices and financial aid as well as the individual success of them for our girls between the families was very interesting. Some have brought video material and pictures. Sophie, 5 year old Rett girl, showed "Upsee" (www.fireflyfriends.com) which is a device for small kids to keep up the walking ability. Bicycles, adapted for the individual belongings were presented from other families.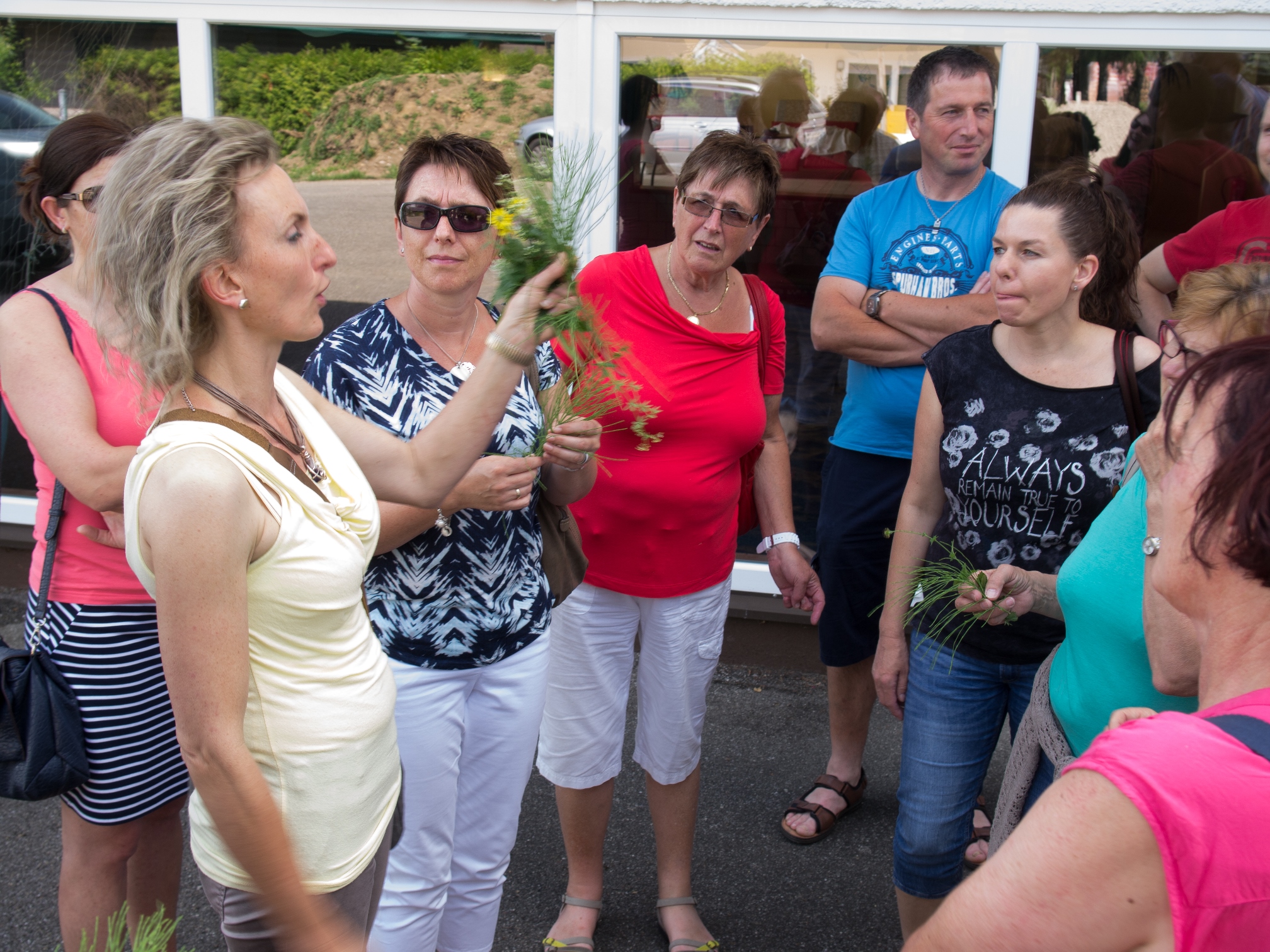 Afterwards we learned about the possibilities of tax reduce for the special expenses of our girls.
After the General Assembly and a final common Lunch on Sunday we said good bye with a lot of hugs! It is always a good feeling to be sheltered in the Rett-family! We are looking forward to meet again in October 2015
More photos here.