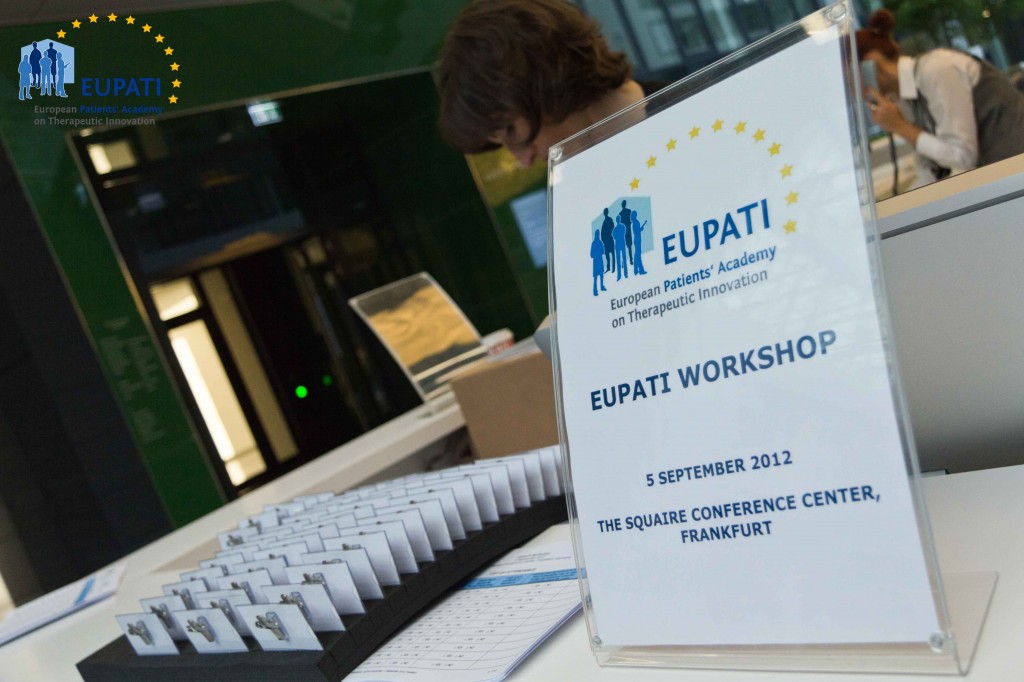 EUPATI (European Patients' Academy on Therapeutic Innovation), is a 5 year-project funded by the Innovative Medicines Initiative (IMI), a joint undertaking of the European commission and EFPIA (European Federation of Pharmaceutical Industry Associations). It is led by the European Patients' Forum (EPF) in collaboration with the VFA (Verband der Forschenden Arzneimittelhersteller, Germany) and a consortium of several European patient organizations, academic institutions, not-for profit organisations and pharmaceutical companies.
The aim of this ambicious project is to provide top-quality, objective, reliable, neutral education, training and information to patient organisations and patients at large on all aspects of medicines research and development.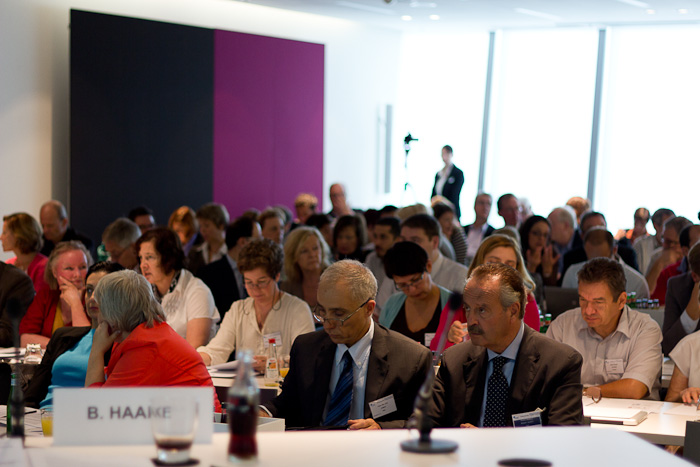 Firstly, it establishes and funds a training course for 100 patient representatives interested to become experts in this topic in order to be able to collaborate with investigators, members of  ethics committees, representatives from competent authorities etc. The Academic Modular Certificate Programme will enable patient experts to be patient ambassadors in committees, medecines research and development teams, to be patient journalists raising awareness and patient trainers for patient communities and networks.
Secondly, it will provide educational resources for 12000 patient advocates in a variety of distributable formats: paper-based booklets, presentations, eLearning, webinars, videos etc.
Thirdly, it will provide Internet Library for patients and lay public at large, with low (health) literacy in six European languages and Wiki, YouTube, films and cartoons on specitic aspects of drug development.
The goal of the first EUPATI Workshop that took place in Frankfurt on September 5th, 2012 was to discuss its strategic approach to patient information and education on medicine  research and development with all the stakeholders and ask for their help and feedback.
All the participants were asked to help this project by:
raising awareness for the project at a Pan-EU level
enhancing collaboration at a national level
submiting the educational materials already existing in one of the six languages (English, French, Spanish, Italian, German and Polish)
giving advice on how to best deliver the training course programme and information material
RSE was represented on the Workshop by Danijela Szili.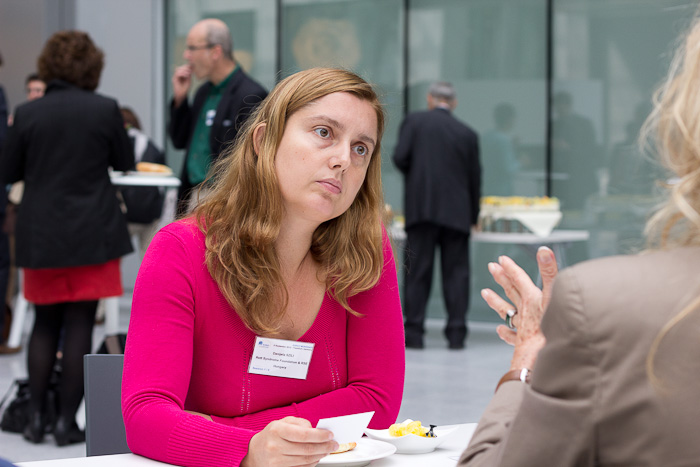 For more details check the EUPATI website: www.patientsacademy.eu