On October 5th, 11 Rett families and eight carers met for information exchange in the Seminarhof Kletzmayr St. Marien, Austria. After the welcome and presentation of the daily program Stella and Gerhard Peckary reported on their participation in the 6th European Rett Syndrome Congress in Tampere (Finland). News from interesting studies on epilepsy, behavioural problems, physiotherapy and communication as well as research results on drugs in the mouse model. Then Josef Haider, the treasurer, gave the members an overview of the finances of the association, whereby he lamented the sluggish deposits of membership fees and the low donation receipts. This could be a serious problem to host the Family Weekend 2020 in Hipping.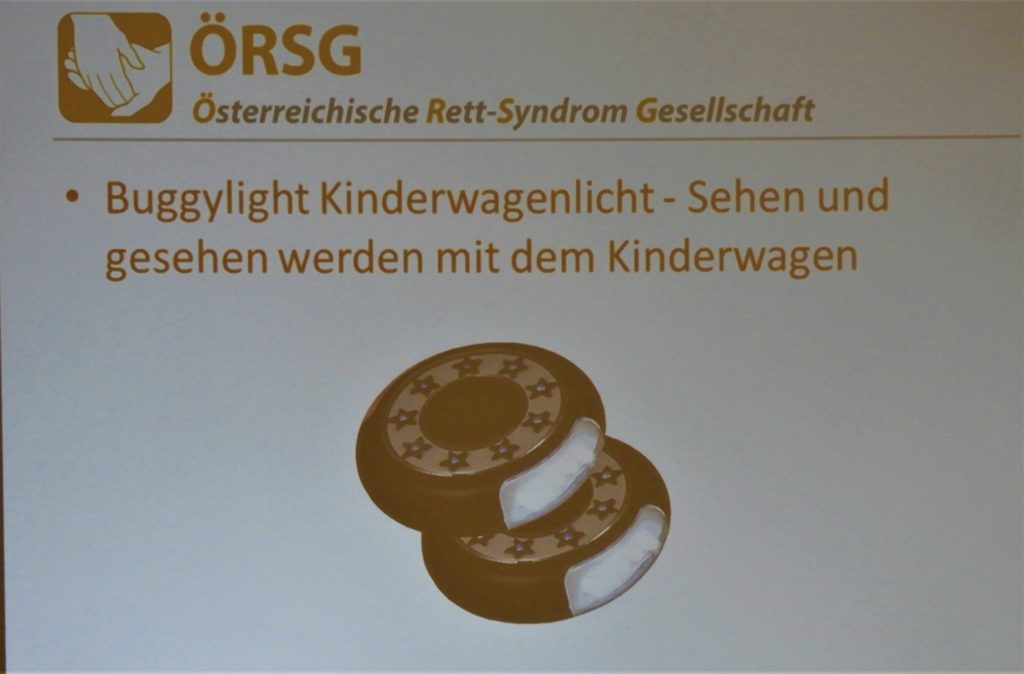 After a break Günther Painsi reported about his experiences with the very practical "buggy light". With this, and an extra loud bicycle bell, walks with the wheelchair in twilight and darkness are on the way safely. ("See and be seen")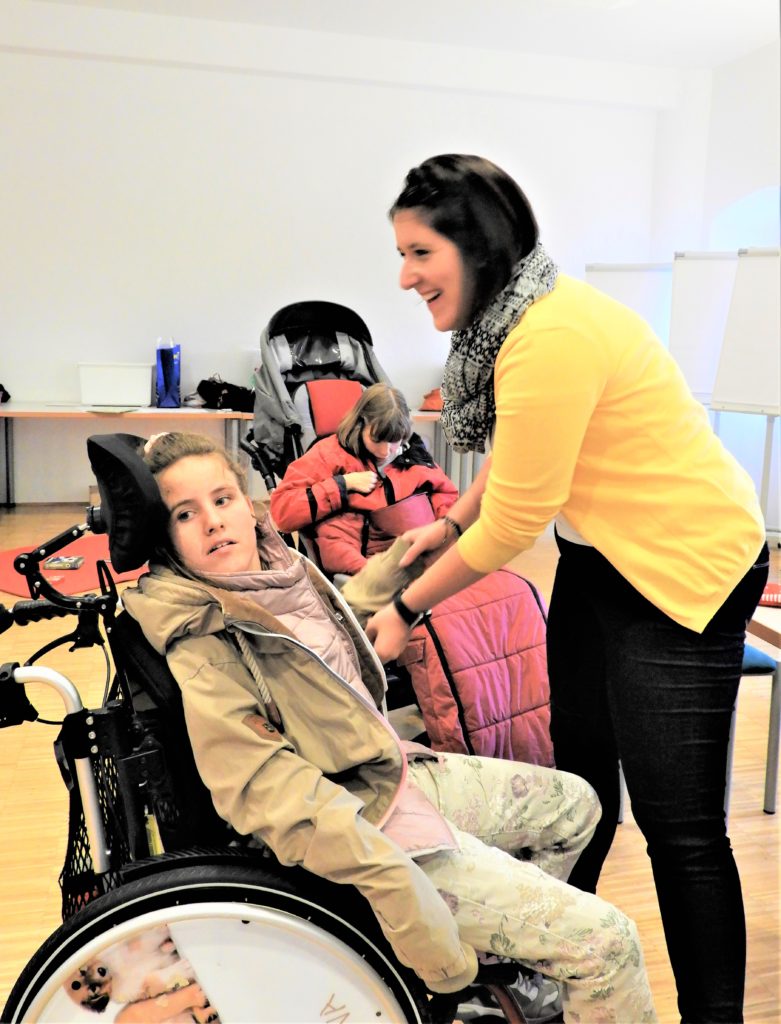 There were lively discussions in the theme "Dronabidol" – "Cannabis sativa". Some parents administer these drops to theirs Rett daughters. They have been showing consistently positive effects such as increased appetite, free walking in foreign terrain; they seem to be more active and attentive and also the nights are consistently easier for the whole family. (magistral produced www.apotheke-gmuend.at )
Günther Painsi reported on a new operating variant of scoliosis (Vertebral body Tethering). Instead of using bars straightening spine becomes a steel cord hung along the vertebral body, which will get removed operational
again after straightening. The regression of the spine happens with assisted physiotherapy.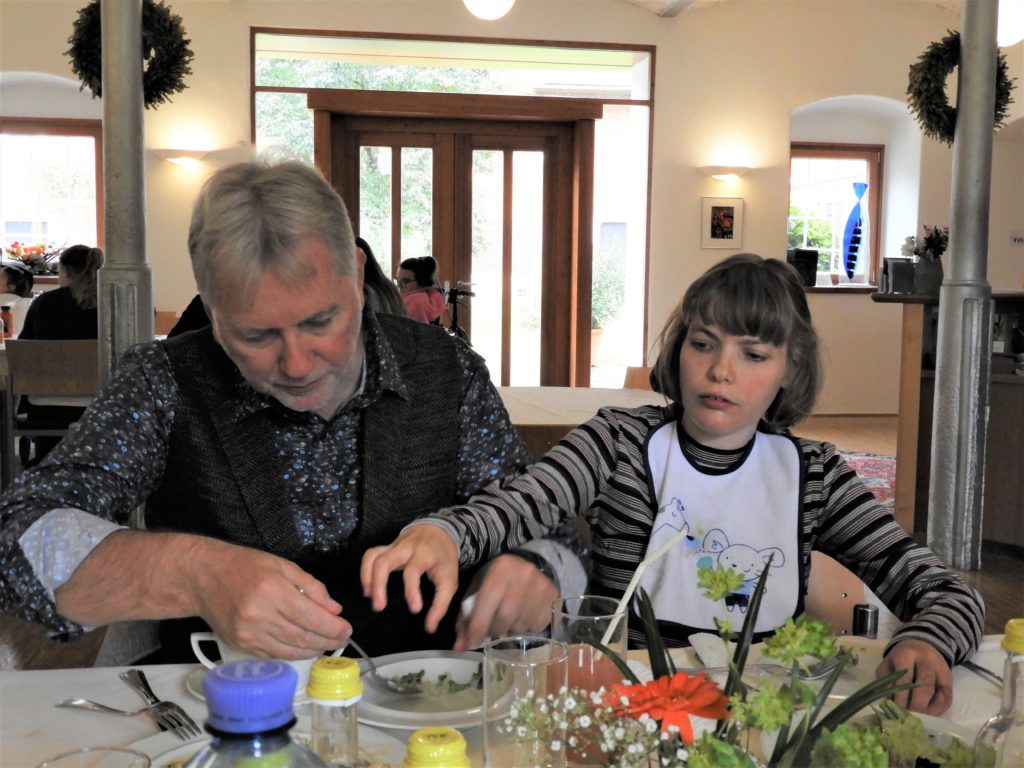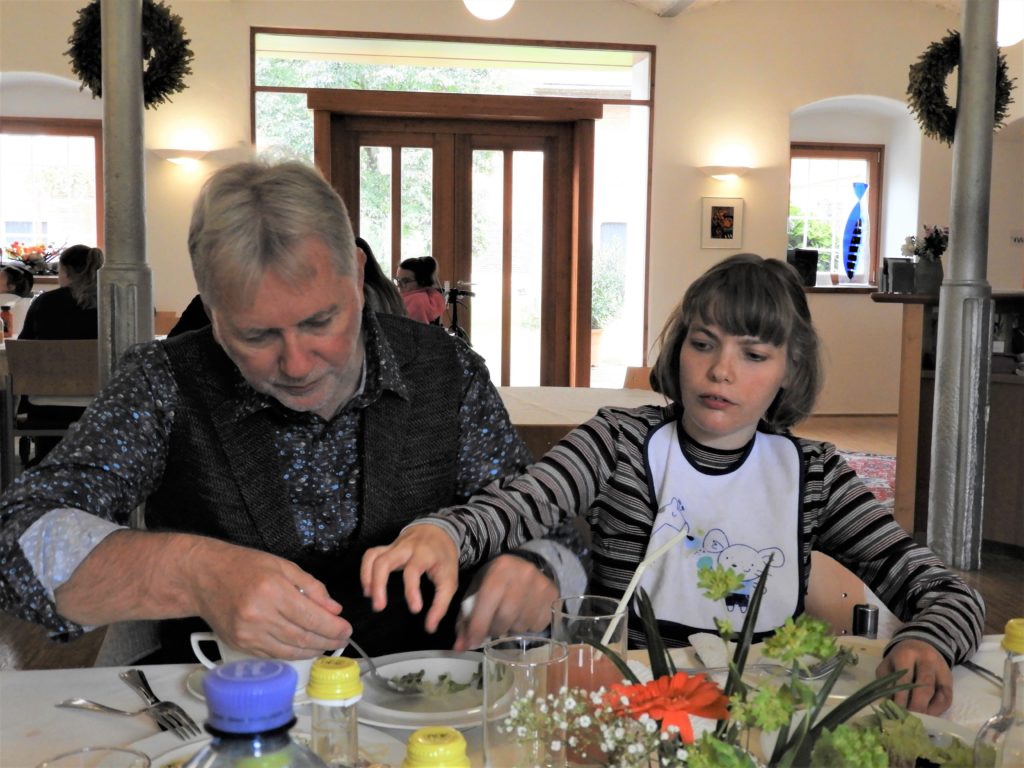 For lunch we picked up our "ladies" back from the "Rett Room" to join them to have lunch together with the family. The caregivers, which again had been selected very carefully by Birgit Berger, had earned a break.
Shortly after lunch Teddy Wiesner, physiotherapist from St. Marien, showed us parents vividly simple practical exercises for our (parents) required spine. Easy exercises for sitting on a chair, or in upright position. During his funny and pleasant gags, it was hard to keep our laughter muscles under control! There were also exercises on the ground, which were presented to us by Birgit under Teddy's instructions.
A special thank for the organization goes to Christa Mayr and Günther Painsi as well as Birgit Berger. It was a feel-good atmosphere; we were well informed and knew our special girls / ladies and siblings in very good hands.
Austrian Rett Syndrome Association Family Information Day