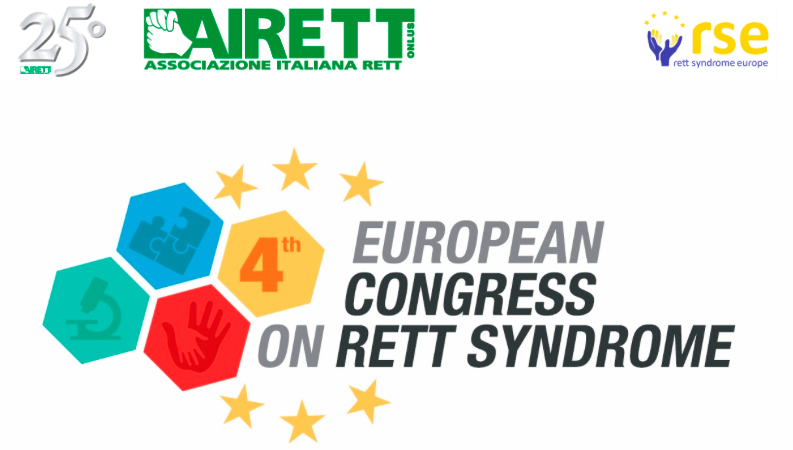 Dear Members of the Rett Community,
We are very proud to inform you that the next Rett Syndrome European Conference will take place in Roma from 30th of October to 1st of November 2015. This Conference is organized by the Italian Rett Syndrome parents Association AIRETT, with the help of Rett Syndrome Europe.
On this occasion, we are happy to inform you that Rett Associations members of Rett Syndrome Europe (that is to say with a fully paid up 2015 membership fee) can benefit from the same special registration fee as a full AIRETT member to attend this Conference. This preferential rate is allowed for one representative of each national Rett Association member of RSE, in order to attend the RSE General Assembly that will take place during the Conference. Please note that this special rate is made possible because RSE is supporting this for our members by way of a generous subsidy to the Conference.
The program of the Conference is available on the website of the Conference http://congress.airett.it/en/. Note that the highlight of this Conference will be a presentation of clinical trials on Rett Syndrome. This topic could be of interest for many doctors and professionals involved in Rett Syndrome, so do not hesitate to spread the word about this Conference.
On the occasion of the GA, RSE has the possibility, as last year – through EURORDIS Program "Support to European Federations" – to give financial support to a few member associations of Rett Syndrome Europe attending our GA.
The conditions to benefit from this program:
–          To be a representative of a Rett Syndrome parents' association,
–          The association is a fully paid up member of RSE,
–          The association representative will have to attend the RSE GA.
If you are interested, please apply officially to Danijela Szili by email: szilidanijela@gmail.com before 31st August 2015.
Looking forward to meet you in Roma,
With my best regards
Martine Gaudy
RSE Secretary
N.B.: In case your association is not up to date with RSE membership fee, please contact our treasurer, Mr Wilfried Asthalter, at: wilfried.asthalter@web.de
Martine Gaudy
RSE General Secretary
www.rettsyndrome.eu
European Conference in Rome – a message from the RSE board members