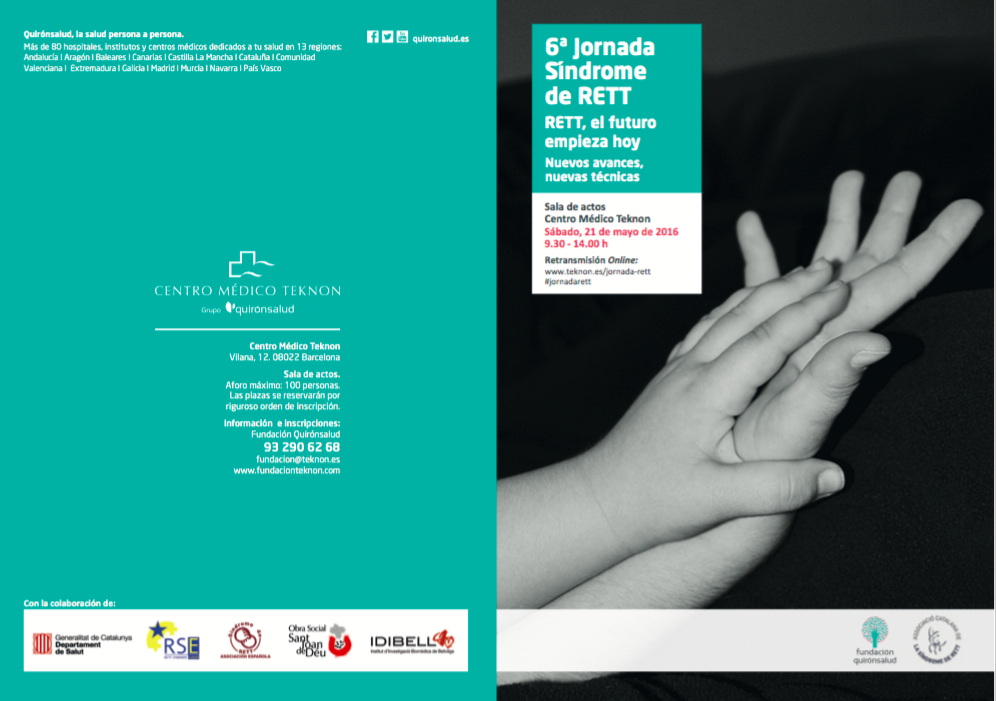 On May 21, at the Centro Médico Teknon in Barcelona, took place the 6th Catalan Family day on Rett Syndrome. This year the meeting was entitled « The Future begins today ».
During that day, patient representatives, researchers, medical doctors, directors of medical centres and officials from the Ministry of Health gathered in front of around 80 parents on site and hundreds connected via a live stream to connect families in Spain and other Spanish-speaking families around the world.
One part of the conference was focused on the place of Rett syndrome in the landscape of European Reference Networks.
The second part of the day focused on the situation of Research on Rett syndrome.
One talk about how inhibitors of the protein GSK3 are evaluated as a potentially interesting pharmacological approach for treating neurological disorders in Rett Syndrome was given by Sra. Inès Mediana. The same approach is being evaluated in Autism and is based on the analysis of signalling pathways that are important for brain disorders.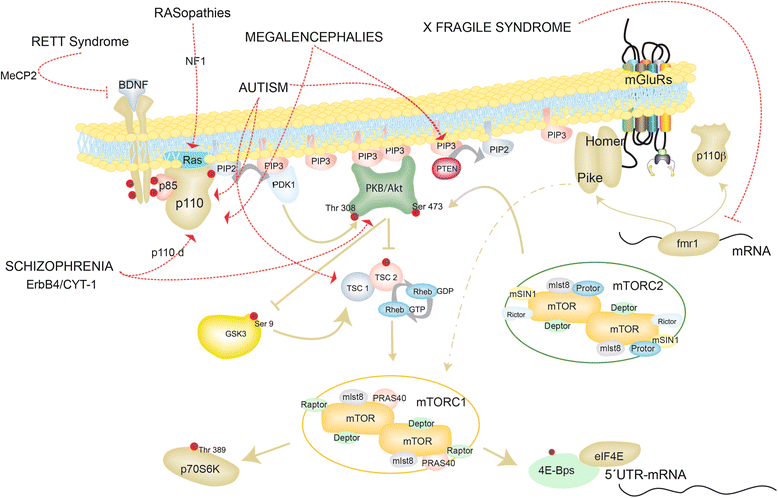 Molecular and Cellular Therapies, 2016
Dra. Paola Jurado Pérez described the recent progress her lab has done in manipulating the 1 millimetre-long worm Caenorhabditis elegans, a good and cheap animal model of the disease.
Dr. Hari Bhatal showed interesting results on the treatment of epilepsy with cannabinoids.
Dr Laurent Villard, a special guest from Marseille (France), gave a review on the progress we made during the last 50 years since the disease was described and on questions still remaining today. A very interesting point was made about how Rett syndrome is well studied and is one of the neuronal disorders for which many clinical trials where and still are available. But Dr Villard pointed out that, for such a rare disease with small populations of patients, databases were key to perform trials in a relevant manner.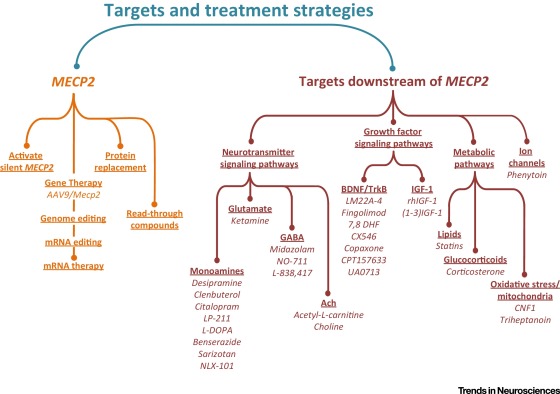 An update on other therapies was also discussed with talks on music therapy, occupational Therapy and orthopedics.
The full Programm is visible here.