A new leaflet for Healthcare Professionals and Caregivers came out about common issues with epilepsy in Rett syndrome. You can download and share the document with people who can benefit from the information.
---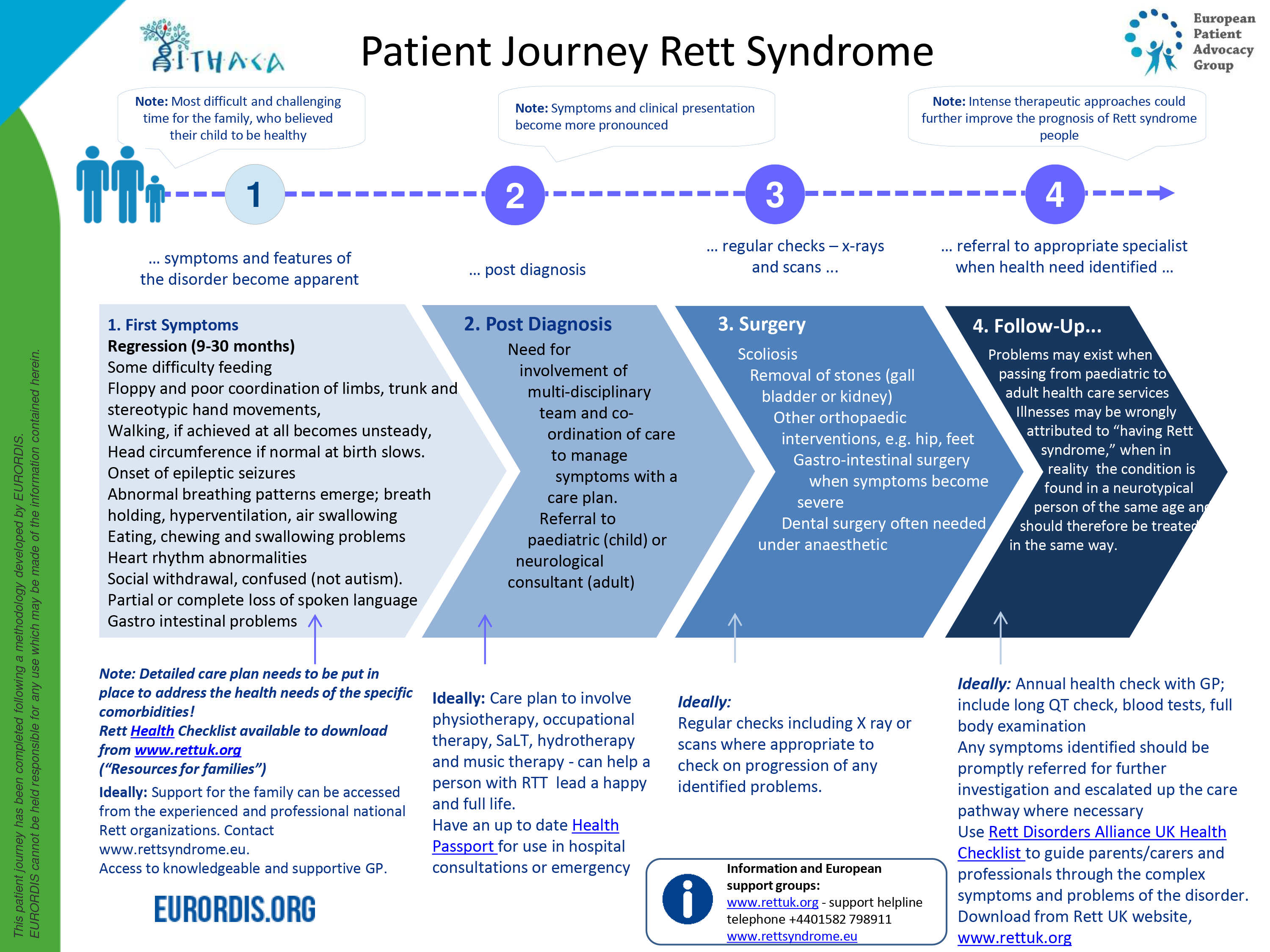 RSE is formed mainly by families of those affected by Rett syndrome. We all walk the same Rett path, with numerous ups and downs, steep climbs and cliff edges, thus, we know how important support is to every family facing Rett syndrome.
In this section we invite you to explore various resources that you, as a family, might find useful in your journey.
To start with, we are happy to share Patient Journey overview, prepared by our former board member Yvonne Milne as part of her work in ERN ITACHA group.
---

This project aims to provide comprehensive information on a range of issues covering many of the complex features of Rett syndrome, giving guidance on day-to-day management.
Rett Resource covers subjects like bone health, drooling, depression, epilepsy, GI issues, genetics, nutrition and hydration, poor growth, puberty, scoliosis, screaming episodes, sleeping troubles, stereotypies; as well as peculiarities in common therapies, such as hippotherapy, hydrotherapy, music therapy, occupational therapy or physical therapy.
Rett Resource is now available for free download in following languages:
IMPORTANT NOTE. Please note that under no circumstances you have authorisation to publish these articles on other websites. RSE member associations are very welcome to organise Rett Resource translations into their native language. However, any translation must be carried out by an approved and professional translator and published on RSE website. If you are in any doubt, please contact info@rettsyndrome.eu for advice.
---
The Musement
This looks like a great resource from the National Centre in Sweden. We all know how much people with Rett syndrome of all ages respond to music so putting it with movement is a great idea! Music and Movement for children with Rett Syndrome.
The Musement is a music and motion activity that is developed for children with Rett Syndrome to support motor development and movement. It can just as well be used with all children. The material consists of 13 songs with animated instructions. A handbook with background information, goals, song lyrics with chords, and picture instructions is also included.
The Musement is a product from Märith Bergström-Isacsson, PhD, Registered Music Therapist and Gunilla Larsson, PhD, Physiotherapist, both from the Swedish National Center for Rett Syndrome and related disorders (then known as the Swedish Rett Center).
Free Video to view and manual to download plus a choice of songs to use!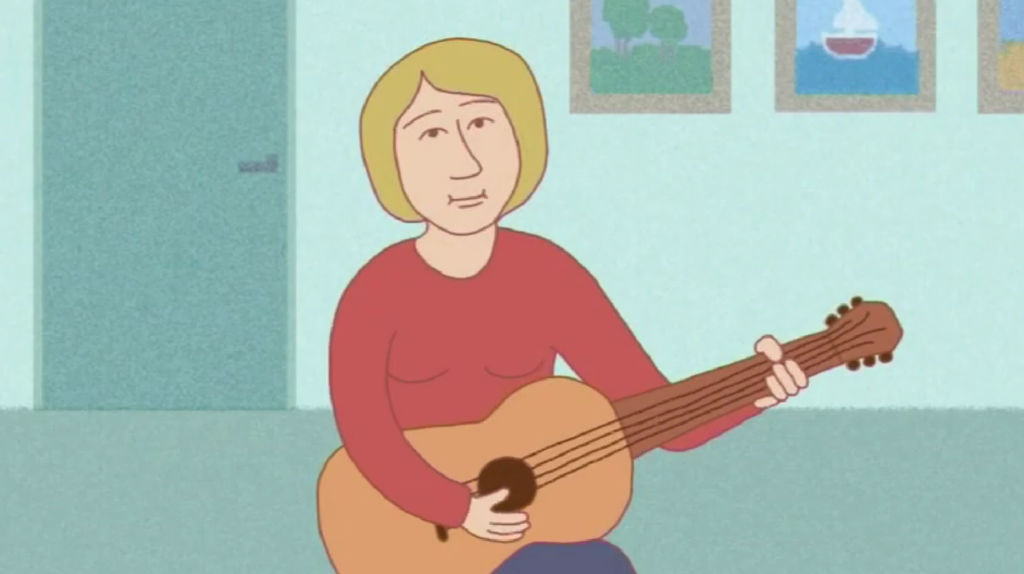 ---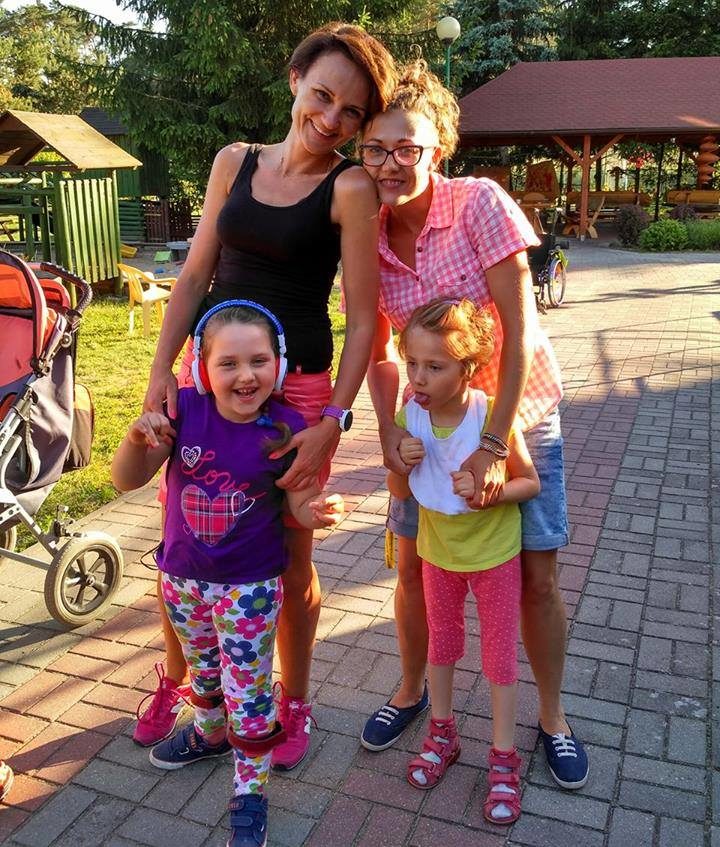 Family Focus
Our strength is in our unity. Families scattered across Europe share similar problems and can be very creative in finding different solutions. We want to share your stories, wherever in Europe you are.
Thus, we launched a new project – Family Focus – for sharing stories from families across Europe about their experiences of life with Rett syndrome. We hope you will find them inspiring, heart warming and moving. We also hope you will feel you are not alone in dealing with the challenges that this devastating disorder presents everyday.
Meet our families and send in your stories!
---
Want to learn more about Rett Syndrome?
Have a look at our extensive literature list and choose your next read!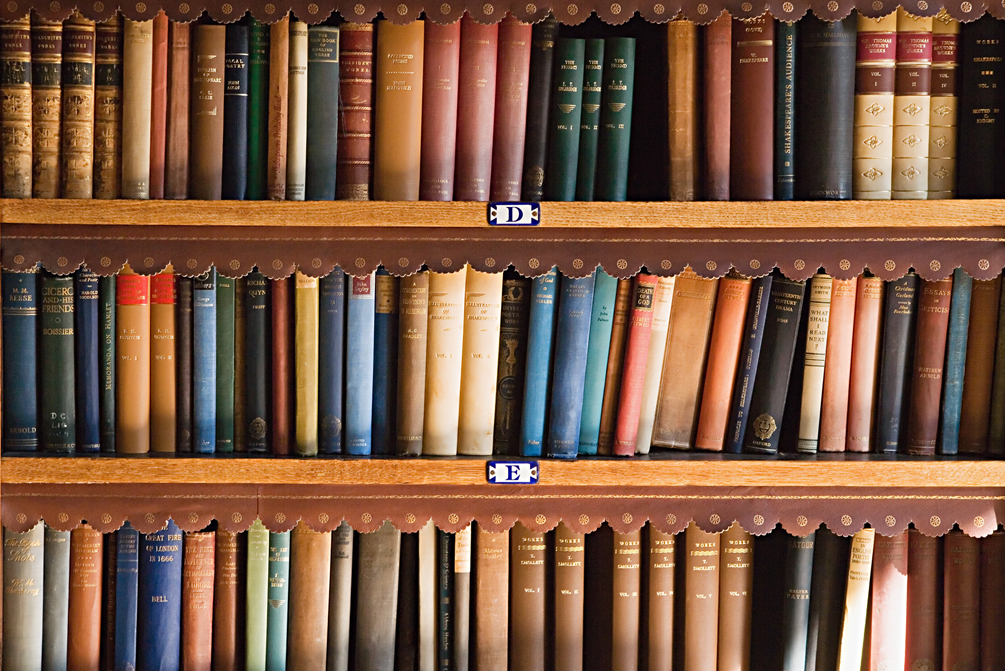 More resources coming soon!