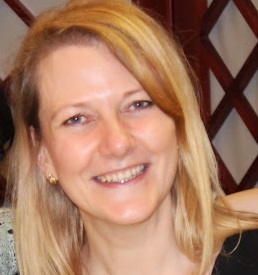 Professor Karen Spruyt, PhD, HDR, National Institute of Medicine and Health (INSERM) – NeuroDiderot, Université de Paris (France), earned her degree in child, adolescent, and adult clinical psychology in Belgium. Her passion for brain development resulted in an additional master degree in child neuropsychology (Amsterdam, Netherlands) and alongside another master degree in biostatistics (Leuven, Belgium).
She was awarded the doctoral degree and professorship in Brussels (Belgium), based on her work "Pediatric Sleep Problems: a contribution to their identification and relationship with daytime behavior". While teaching developmental neuropsychology, she started her research career at the University of Louisville and the University of Chicago (United States). She has been a visiting/affiliated professor at the Monash Institute of Medical Research and the Ritchie Center for Baby Health Research (Australia), the University of British Columbia (Canada), the JiaoTong University of Shanghai (China) and the Pontifícia Universidade Católica do Rio Grande do Sul (Brazil).
Dr. Spruyt's expertise in teaching psychology, its subdisciplines and statistics, has allowed her to interact with multidisciplinary research teams across the world, and to perform translational research in her domains of interest: developmental neuropsychology and somnopathology. Her research has been featured in many international publications, governmental discussions and on TV/radio programs. She has published more than 130 papers in SCI journals, three books and has been invited to give lectures at international sleep conferences in many countries around the world.
Relevant publications
Literature Cases Summarized Based on Their Polysomnographic Findings in Rett Syndrome
Xinyan Zhang and Karen Spruyt
Lay summary
Disturbed sleep is a supportive diagnostic criterion of Rett Syndrome (RTT). Our aim was to explore in more detail such sleep disturbances. Up to now, we published two review articles, both animal and human research, investigating sleep. Since the discovery of the pathogenicity of the genetic mutations in RTT, 13 sleep studies involving animal models of mostly mice, but also cynomolgus monkeys and Drosophila have been developed. These animal models reported highly fragmented sleep in the 24-hour sleep/wake cycle with distinct differences and arrhythmicity. Combined, they illustrate disturbed efficacy and continuity of sleep. Although these animal models may mimic sleep complaints reported in individuals with RTT, contrary to human studies, in mutant mice attenuated deep sleep as well as occurrences of sleep apneas in non-rapid eye movement sleep were reported. In the review paper summarizing case data reported in the literature, we collected 74 RTT cases from eleven studies and did a stratified analysis per RTT-related gene, comorbidities of epilepsy and scoliosis, and the history of adeno(tonsil)ectomy surgery. Regarding the sleep macrostructure, we mainly found a significantly longer total sleep time and non-rapid eye movement sleep stage 1 (or lighter sleep) in CDKL5 mutant RTT cases compared to the MECP2 mutant ones. We also compared the sleep macrostructure of RTT cases to the normative values from the literature, phenotyping their sleep as longer wakefulness after sleep onset, enhanced deep sleep and reduced rapid eye movement sleep. In terms of sleep respiratory events, sleep disordered breathing was confirmed by an abnormal apnea/hypopnea index. Sleep and breathing during sleep was disturbed since early age. Our ongoing work are a meta-analysis of the sleep problems and polysomnographic parameters reported in the literature and analyzing polysomnographic recordings of RTT cases collected from the clinic.