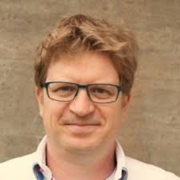 Dr. Marschik got his doctoral degree in Clinical Linguistics at the Karl-Franzens University of Graz and his doctoral degree in Medical Sciences at the Medical University of Graz. After his clinical training at the Institute for Sensory and Language Neurology he became Research Fellow at the Institute of Physiology, Center for Physiological Medicine at the Medical University of Graz. After various visiting scientist residences and postgraduate trainings, he worked at the Center for Genetic Disorders of Cognition and Behavior, Kennedy Krieger Institute and the Department of Neurology, Johns Hopkins University School of Medicine in Baltimore (USA). After his return in 2013, he was promoted to Associate Professor. Since 2014 he is affiliated with the Center of Neurodevelopmental Disorders (KIND), Department of Women's & Children's Health, Karolinska Institutet, Stockholm Sweden and since 2020 Professor of Interdisciplinary Developmental Psychopathology at the University Medical Center Göttingen, Germany. His interdisciplinary research in the field of Developmental Neuroscience / Systemic Ethology and Developmental Science focuses on neurodevelopmental disorders, neurophysiology, development of neural functions, neuroethology, neurocognitive research / cognitive brain research, neurolinguistics / psycholinguistics, development of laterality, general movement assessment, genetic disorders, communication disorders, speech and language development.
Peter Introduces Himself
Relevant publications
Regression in Rett syndrome: Developmental pathways to its onset
Christa Einspieler, Peter B. Marschik
Lay summary
This article summarizes findings of various behavioural phenomena in early infancy, and thus prior to regression, in Rett syndrome. The clinical picture associated with Rett syndrome is defined by core and supportive consensus criteria, where a period of behavioural regression and the loss of previously acquired functions is outlined as a typical clinical trajectory. This review sheds light on early neuro-functions and alterations from expected infant behaviours, aiming to highlight their potential to serve as behavioural biomarkers before the onset of regression. In other words, this article outlines the current knowledge about behavioural phenomena that might inform earlier diagnosis. The main focus lies on different behavioural domains: (a) motor development, especially on purposeful hand movements and the occurrence of stereotypies prior to the loss of functions; and (b) speech-language and socio-communicative development. We outline potentially specific atypical behavioural patterns in these domains (e.g., vocalisations on inspiratory airstream; i.e. infants vocalize while they are inhaling) and different developmental traits of regression. Do infants achieve certain milestones and if so, what is the qualitative realization (e.g., walking): (1) 'regression', here, might point to the fact that the lack of respective behavioural patterns appeared more and more worrisome with increasing age; and (2) developmental milestones were achieved and functions deteriorate or even get lost during regression. In this article, we conclude that we are not quite there yet, but seem to be on the right track towards defining new and reliable neuro-functional markers for early detection of Rett syndrome. Based on these findings and the current ongoing studies, we expect to contribute to an earlier detection of Rett syndrome in the future.