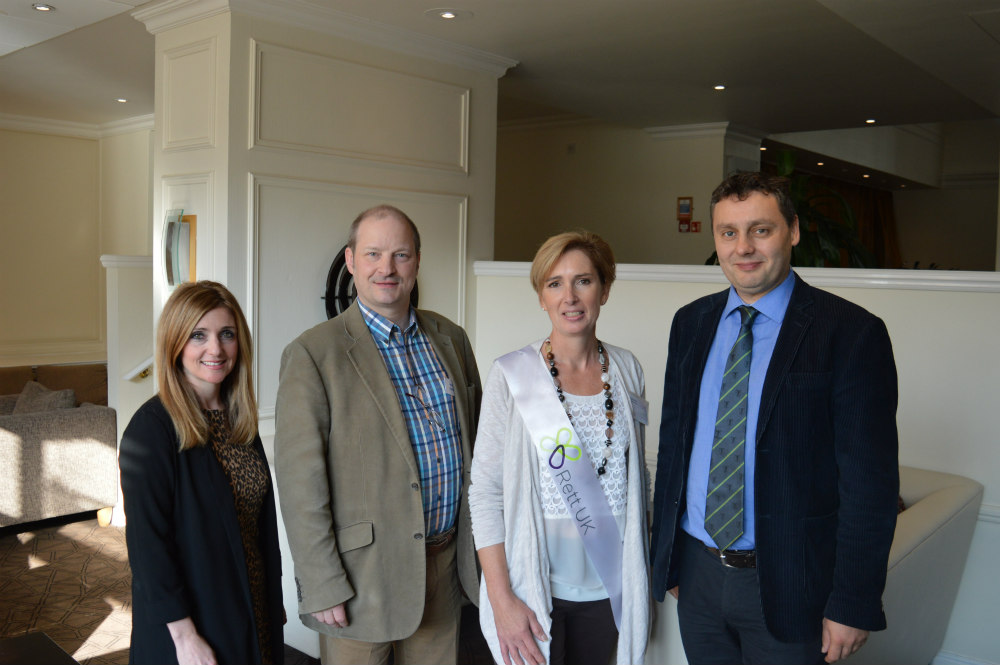 From left to right – Rachael Stevenson (Reverse Rett), Mark Bailey, Becky Jenner and Stuart Cobb
By Becky Jenner.
Rett UK were delighted to celebrate their 30th Anniversary with a Family Weekend at the Hilton Hotel in Northampton. Attended by over 200 families and professionals representing key disciplines across health,  therapeutic interventions and research the weekend had a fantastic buzz about it with families showing mutual support for each other, learning about the latest advances in treatments and research .. and lots of activity in the bar area! Whilst parent carers attended the workshops and presentations our team of 26 volunteer carers looked after those affected by Rett syndrome and their siblings too. Lots of fun was had in Disney themed care rooms and the siblings had a fab day out in Milton Keynes rock climbing, bowling and sledging.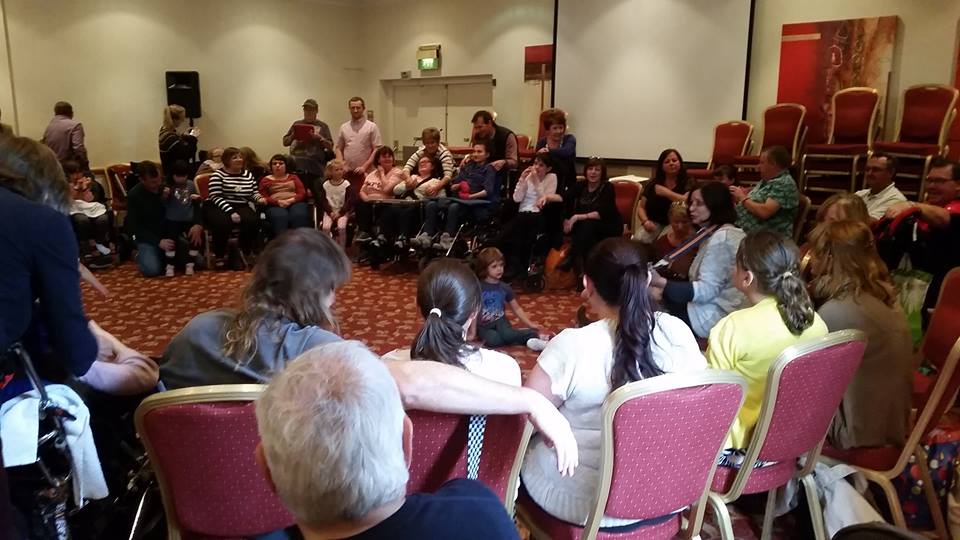 As well as the presentations, families were also able to book in for one to one sessions for experienced input from a physiotherapist, a music therapist, a specialist dentist and eye gaze communication.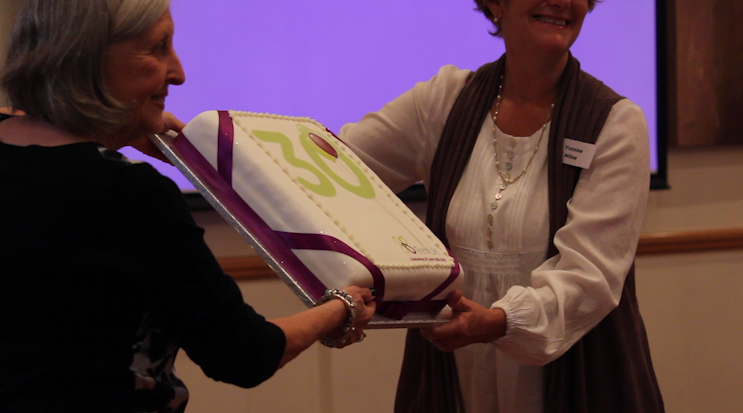 Feedback has been tremendous and shows the huge value of bringing families together in this way and bringing professionals to meet them who are helping improve life for those affected by Rett syndrome. We learn together and we celebrate together. Support today; hope for tomorrow.