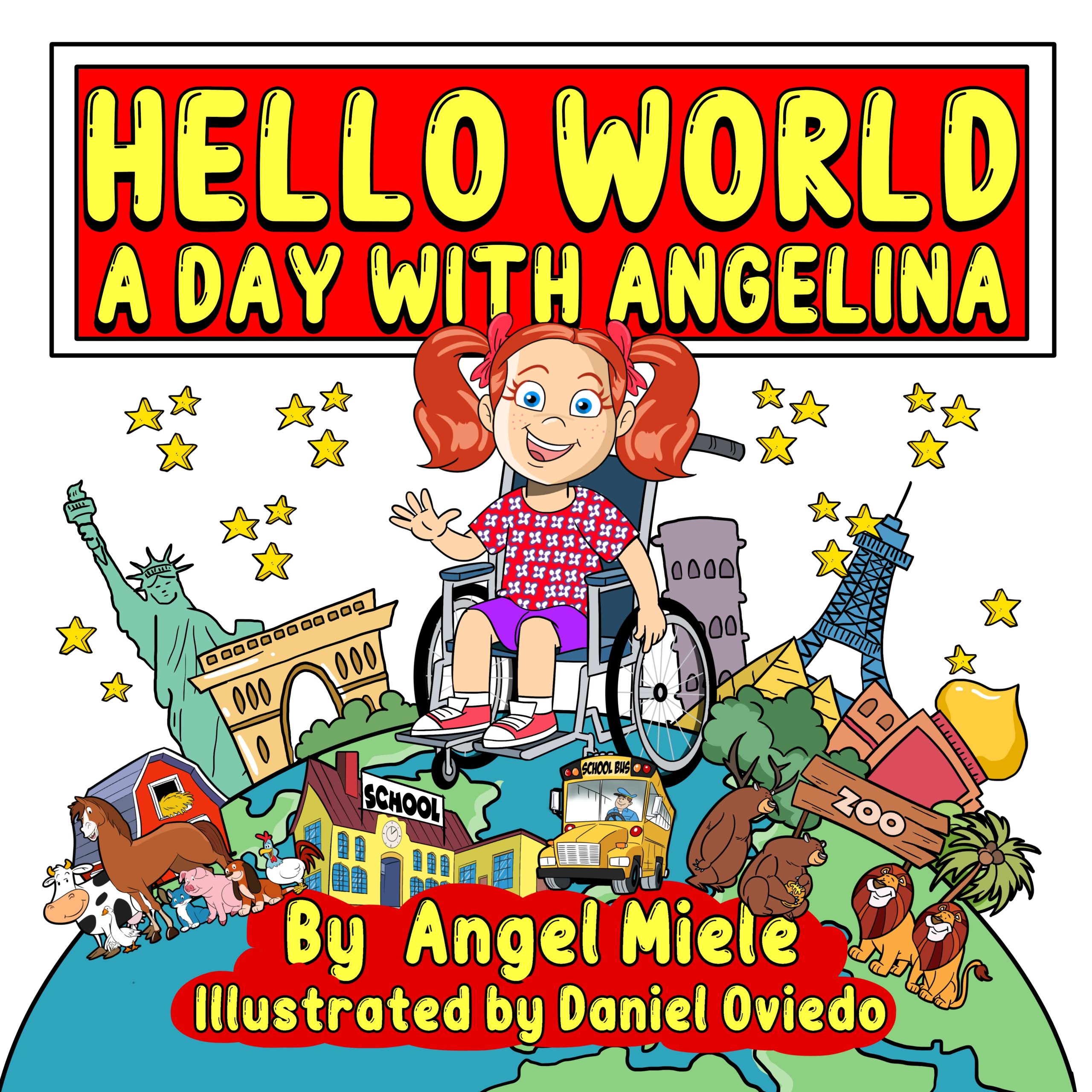 Ever since Rett syndrome stole Angelina's ability to walk, talk and communicate I've asked myself daily, What is she thinking? How is she feeling about this or that? She's always been very expressive and shown emotion in her face and eyes but let's be honest, nothing replaces words. I live with a sense of sadness because I wonder if she's sad. While she sits on the sidelines in her wheelchair or stroller and she is forced to watch the world around her happen and she's unable to participate. Yes,  she is included in nearly everything our family does but how does she feel sitting and watching family and other children do things around her that she physically can't do or participate in? I've asked myself if she imagines she can? If she imagines she can swim, run and play, climb trees, chase butterflies, dance and sing, and about a million other things. I've found comfort in believing she does. The imagination is a powerful thing. If she uses her imagination, her body is free and she has back all of the things Rett has stolen from her. 
I wanted to write a book that saw the world through her eyes. What a typical day is like for her and what I think she may be thinking and feeling. I want the book to start conversations between parents and children of all ages and prompt them to have open discussions about children and adults with
disabilities and physical limitations. I want children and adults to know it's ok to be curious and ask questions but it's never ok to be mean, rude, insensitive, point or stare. If you see a person with a disability that looks and acts differently than you and that makes you feel awkward and uncomfortable
and you just don't know what to say, simply #justsayhello.   
Lastly, while I want to spread awareness for Rett syndrome, I also want the world to know that Rett syndrome does not define my daughter. She is way bigger than Rett syndrome. And so are the thousands of others that this disorder effects. She is not a "Rett girl" she is Angelina and she is beautiful, sweet, smart, brave, funny and she is going to change the world and how the world sees people with disabilities. And I will help be her voice.   
Hello World A Day with Angelina will be available on AMAZON DEC.1ST. PRE-SALES are available now. It is my goal to have a series of Hello World A Day with Angelina books that follow her journey with Rett syndrome and how she navigates through life and this world with it.   
You can go to Amazon and "Follow the Author" Angel Miele, and you will receive notifications for all the books when they are published and released.  
New book for children about Rett syndrome!