We are delighted that the Rett Syndrome Europe Network Support and Research Event was so successful. Many thanks to our funders The European Joint Programme for Rare Diseases Network Support Scheme and our sponsors Anavex, Taysha, Neurogene and Neuren for making this possible. Also thanks to our country hosts in Turkuye, Hungary, UK, Netherlands, Serbia, Croatia and Georgia for all their hard work in organising their meetings and translating all the presentations, and of course to all the presenters. The event has reached 730 people so far!
But don't worry if you were not able to join us live, you can still watch all the replays from the event website. If you already registered then just go to the website and click on Replays.
Not yet registered?
If you are interested in adding subtitles in more languages, please contact bjenner@rettsyndrome.eu for more details.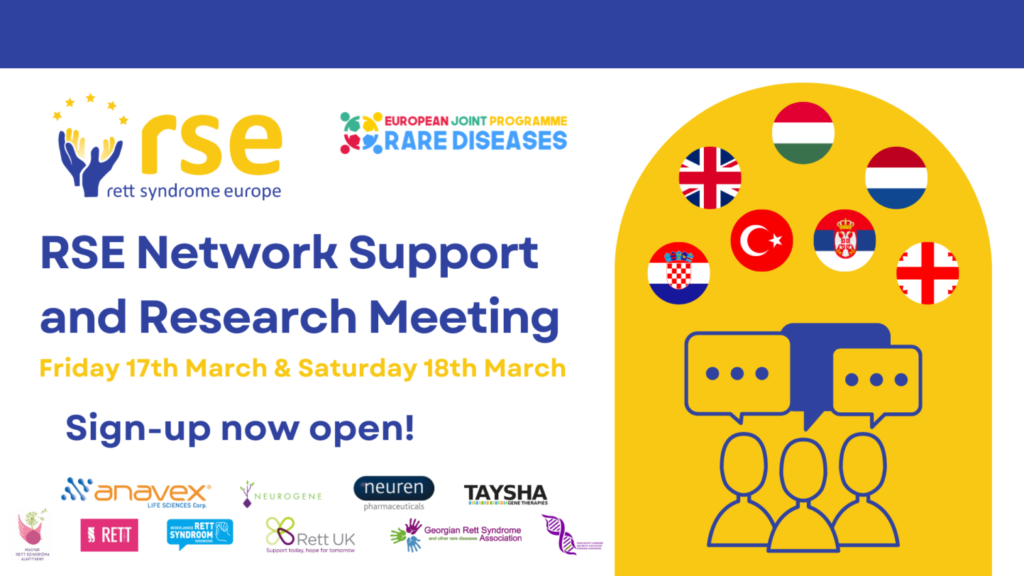 Replays of Network Support and Research Event