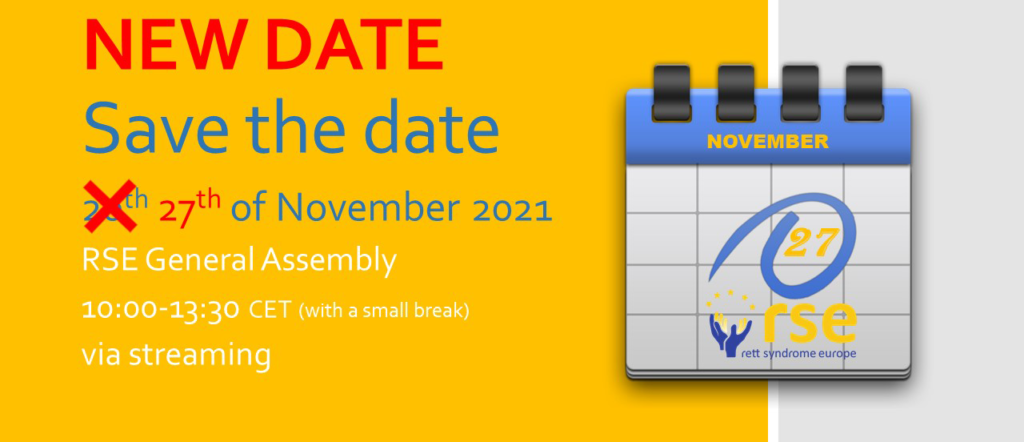 Upon the request of our members and due to another Rett event happening on the 20th of November, RSE has decided to change the date of the Annual General Assembly meeting, which will be held online on the 27th of November, 10:00 a.m. CET.

Please mark the new date in your calendars and follow our news.

More information will be coming soon. Keep an eye on our web and your mailboxes!
RSE General Assembly meeting 2021