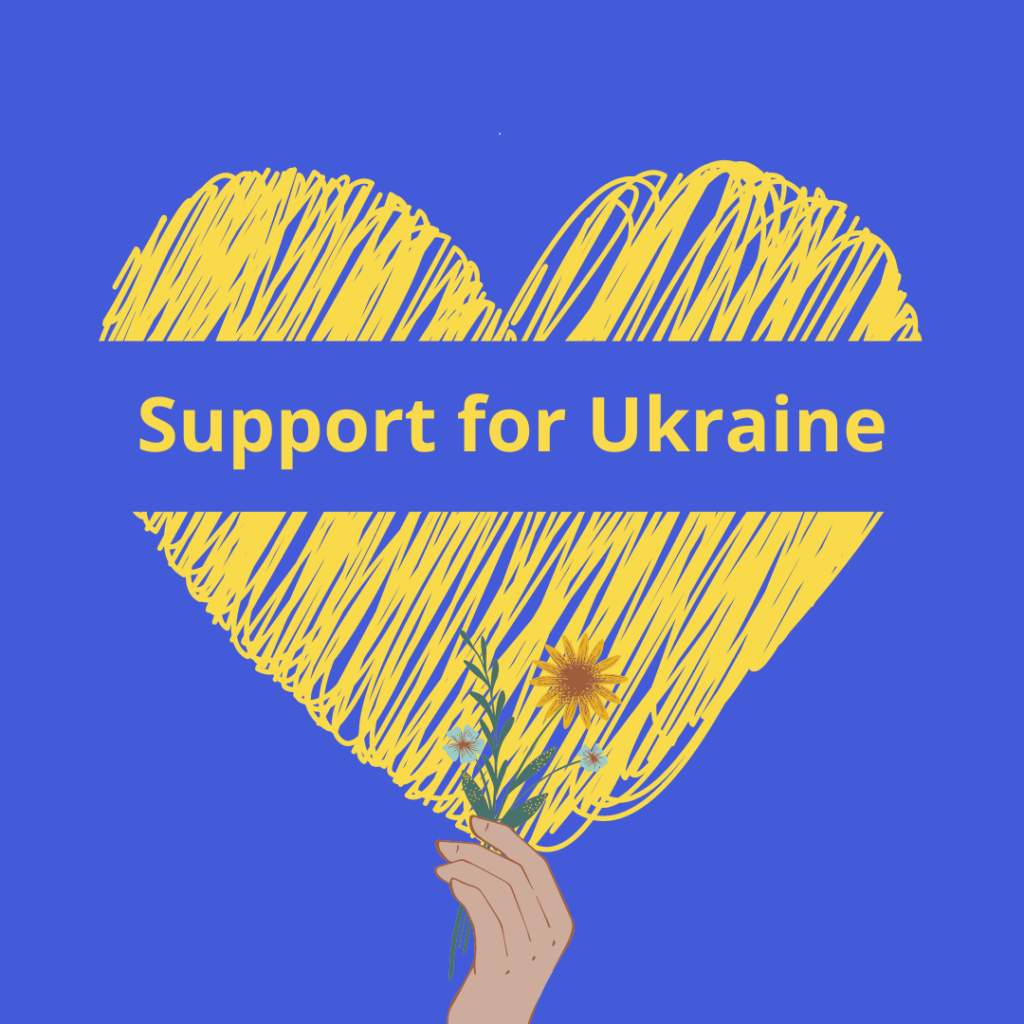 You are not alone!
We know that nothing will ever compensate the tragedy of suffering a war, but we´ll do our best to support all Rett families who had to face it.
Wether you are a family in need or someone who wants to help, please check the information bellow.
Clearly things can change quickly so we will update this post regularly.
If you are a family who needs help:
RSE together with members of other Rett Association is organizing support in various ways. Here is what you should know:
People are organising evacuation for people with disabilities. We have some contacts now that may be able to help.
It is possible for parent carers, including the males, of children and adults to leave the country with a letter of invitation from an organisation in Poland.
There is currently no legal way to get medicines into the country but we know some things are being posted there.
If you need any specific help (transport in Ukraine or from the boarder to other EU countries, accommodation, medical assistanse, legal advise, etc.), please don´t hesitate to contact us directly at bjenner@rettsyndrome.eu or Elena Khatina or Elena Surenyan with whom we have direct contact and coordinate our efforts.
EU has granted a special temporal protection status to all Ukrainian refugees. For more information about it in English, Ukrainian and Russian languages click here.
We understand how scary it is to find yourself in a foreign country without having much information, or how difficult it might be to take a decission to leave. Therefor we are trying to gather resources of information in various countries. Here´s what we found so far:
Poland: Official information in 3 languages about how to get social security number, legal, financial help and other matters: UK, EN, RU , various NGO´s PL, UK
Hungary: Hungarian Lawyers for Ukraine. Refugees from Ukraine can ask their legal questions at: ukraine@bpbar.hu
Germany: a new official site where people coming from Ukraine can find information on several topics (entering and staying in Germany, work, school,….) in 3 languages DE, UK, RU
Austria: Information for Ukrainian refugees – UK, Official information in German language – DE
Note for Ukrainian refugees with Russian passport: although having a permanent residential permit in Ukraine, you might not be able to enter Austria crossing border from Hungary. Visa is required on this border. However, you can take a short detour to Slovakia and enter Austria at Kittsee.
Spain: UK
Our President, Becky Jenner, attended a meeting today, 4th March, with other European rare disease groups to see how we can work together to support some of the most vulnerable people. There is no quick easy answer but some good things are emerging that are useful to know. You can find some useful information from EURORDIS here. Eurordis are collaborating with AirBNB to find short term (30 day accommodation) for families fleeing the war. Find out more about RareBNB here.
If you need to open an European IBAN account in euros for your stay in any EU country, there is an easy (fully online) and free option with all information in Ukrainian language: https://www.mytu.co/uk
And finally, to facilitate communication with your loved ones, you can find some symbol communication resources here and here.
If you want to help:
Rett Syndrome Europe is reaching out to our community to help support our families caught up in the war in Ukraine. We have had lots of offers of help from across Europe and want to try and coordinate support, to get help where it is needed as quickly as possible.
RSE will coordinate offers of help, supplies and medicines. We do not have a clear route in yet to get them there and will work with others to see what is possible but lets be ready to help as soon as we can.
If you have excess medicines, medical supplies, can offer accommodation or provide transport from the borders neighbouring Ukraine for families please email bjenner@rettsyndrome.eu in the first instance.
Please be very specific about what you can offer. If a medicine, please give brand name, formula (liquid/tablet etc.) and amount available. If things like enteral syringes – please be specific about type, size, model etc. We need to make sure if we do end up sending things they will be useful to them. If you have accommodation, again please say where it is, how many people can be accommodated, any access issues etc.
We have also started a closed Facebook group to connect and support families that are still in Ukraine and those that are displaced. If you are a Ukrainian family or maybe the country representative of one of the parent associations particularly on the borders of Ukraine, or someone who can help with accommodation and/or transport please contact bjenner@rettsyndrome.eu to send you an invite to the group.
If you want to provide financial support, there is also now a central fund, launchend together with Rett Finland, which you donate to directly helping families affected: https://www.facebook.com/donate/505560347813480/3848188328639791/ Don´t hesitate to share it in your social networks.
---
RSE also want to reach out to our families in Russia. We have contacted the Russian association to offer support to families. We are not sure how we can help yet but sanctions may well be affecting supplies to them too. RSE has no political affiliations or agenda. There will be innocent families caught up in this in Russia too. Our supports extends to them too.
So please email bjenner@rettsyndrome.eu Thank you.
Support for Families in Ukraine