Our new member from Spain – Mi Princesa Rett – are organising a football event with the "Legends of the Spanish national team" and the "Legends of the Badajoz football team" on the 30th of June 2023 at 21h.
Mi Princesa Rett is a charity foundation based in Badajoz, Spain, dedicated to raising awareness and supporting individuals with Rett syndrome. It is a third RSE member from Spain, together with Spanish Rett Syndrome Association and Catalan Rett Syndrome Association.
The foundation aims to improve the quality of life for individuals with Rett syndrome and their families by providing information, resources, and support. They also engage in fundraising activities to contribute to research efforts and promote scientific advancements in the field.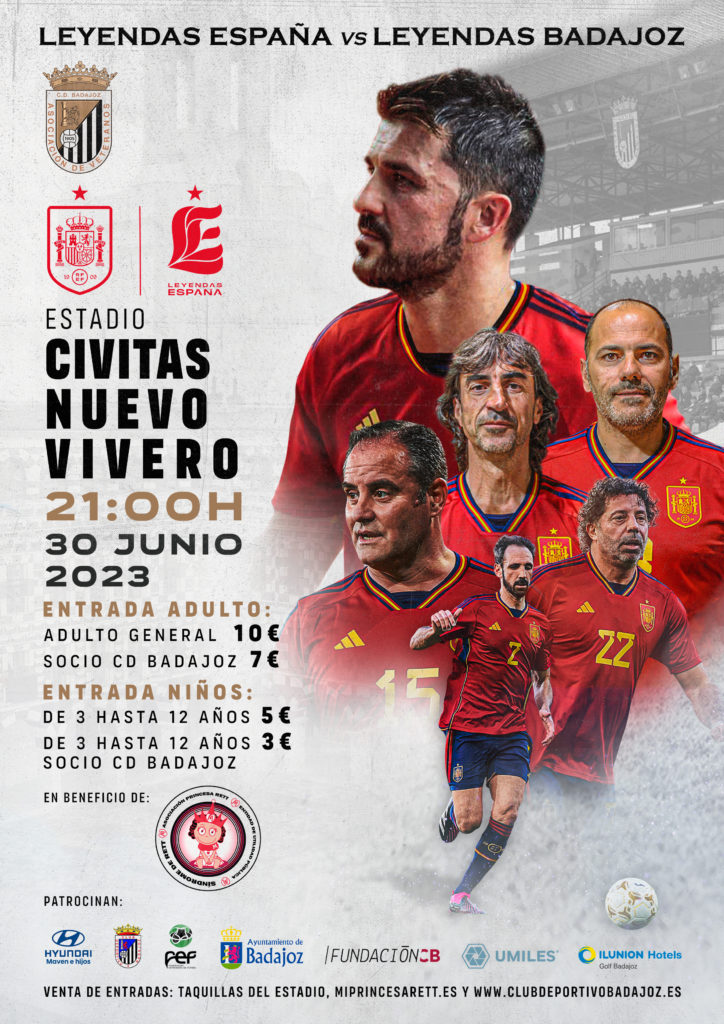 A football match to raise funds and promote awareness of Rett syndrome