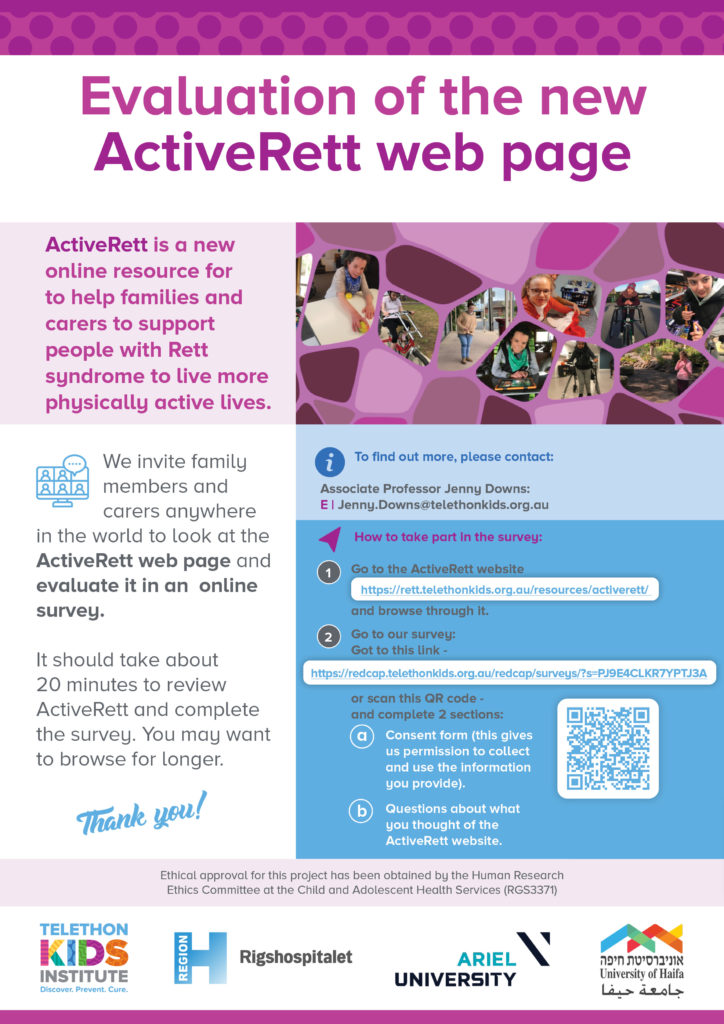 The team at Telethon Kids in Australia led by Dr Jenny Downs have developed a new online resource to help families and carers support people with Rett syndrome to live more physically active lives.
They are inviting family members and carers anywhere in the world to look at the ActiveRett web page and evaluate it in an online survey. It should take about 20 minutes to review ActiveRett and complete
the survey.
Find our more from their website here and complete the survey here.