We are delighted to share another beautiful example of the importance and power of AAC.
Ruth is a wonderful young lady from Belgium who enjoys her moments of communication so much! There is not a single doubt that being able to communicate provides a whole new quality of life and empowers our Rett people to take back a bit of control over their body and their life that Rett syndrome stole from them. Thank you, Leen, for sharing your daughter´s moments with us.
Communication is inclusion
The first picture is maybe not the nicest picture but to me the most valuable: although Ruth has an eye gaze computer, it is not always on her wheelchair. This picture is from the school day trip were you can see her classmate spontaneously asking Ruth with her laminated cards if she would like to come out of the wheelchair to sit in the play house with her and some other classmates. On the foto you see the back off the cards representing more and stop, but on the other side are yes and no. See how she smiles. I was delighted seeing that to her classmates Ruth is a communication partner.
Communication is participation
In Belgium there is a tradition that children in primary school they learn a little poem that they recite at new year towards their family. And why should Ruth be any different?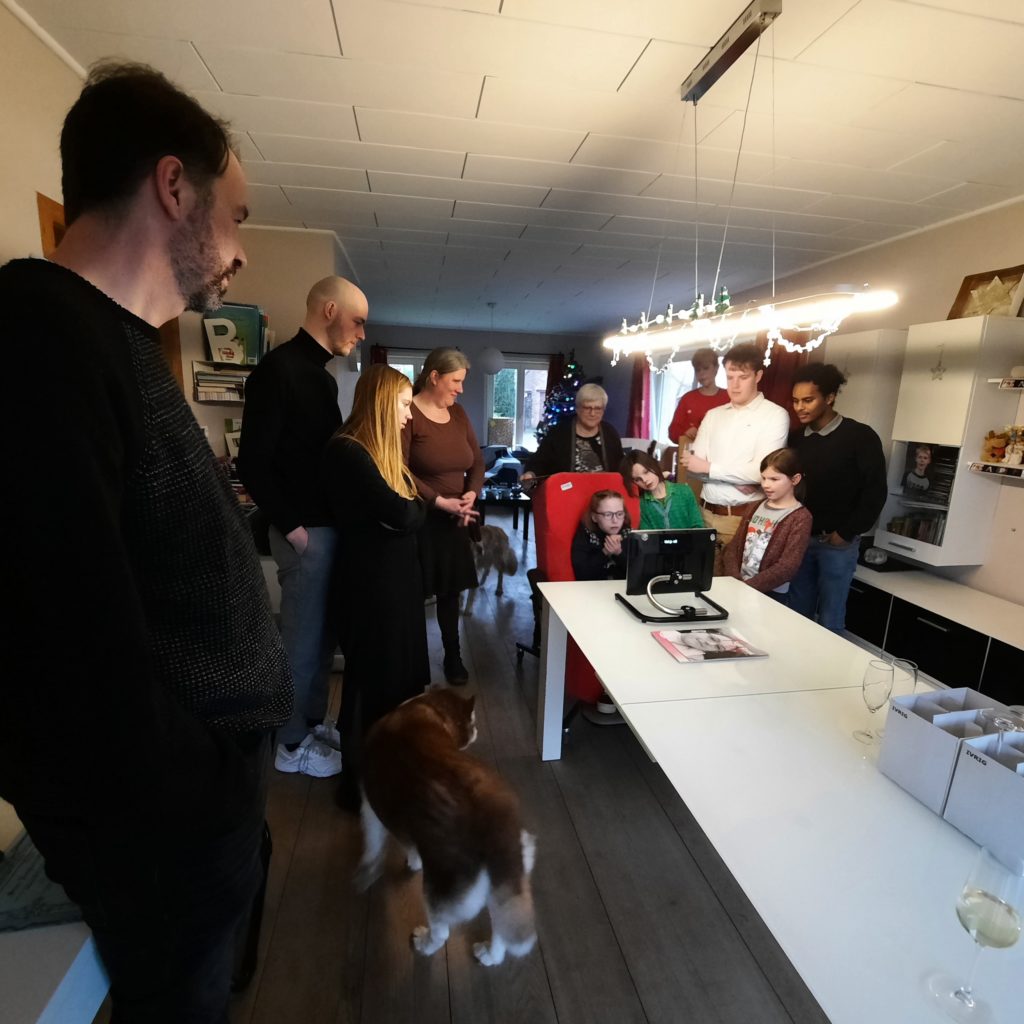 AAC is also a way to access literacy and… fun!
Ruth is learning how to read with look to read, while the cat gets a massage.
Communication is empowerment
Eye gaze device should always be in place ready to use. One morning Ruth started yelling, she normally never does that. I put her in front of the eye gaze, modelled pain, and asked her with the yes/no if she was in pain. She said yes. I asked where it hurts, and showed her the body parts, she chose ear, but that is the top left corner (her default corner), so I asked to confirm: do you have pain on your ear? Yes/No? She said yes. I asked, do you have pain on your arm? Yes/No? She said no. I again showed her the body parts, and she again looked at ear. So I took her to the doctor, and i bet the doctor had never seen a parent sooo happy hearing the words "your daughter has an ear infection".

Leen Vangroenweghe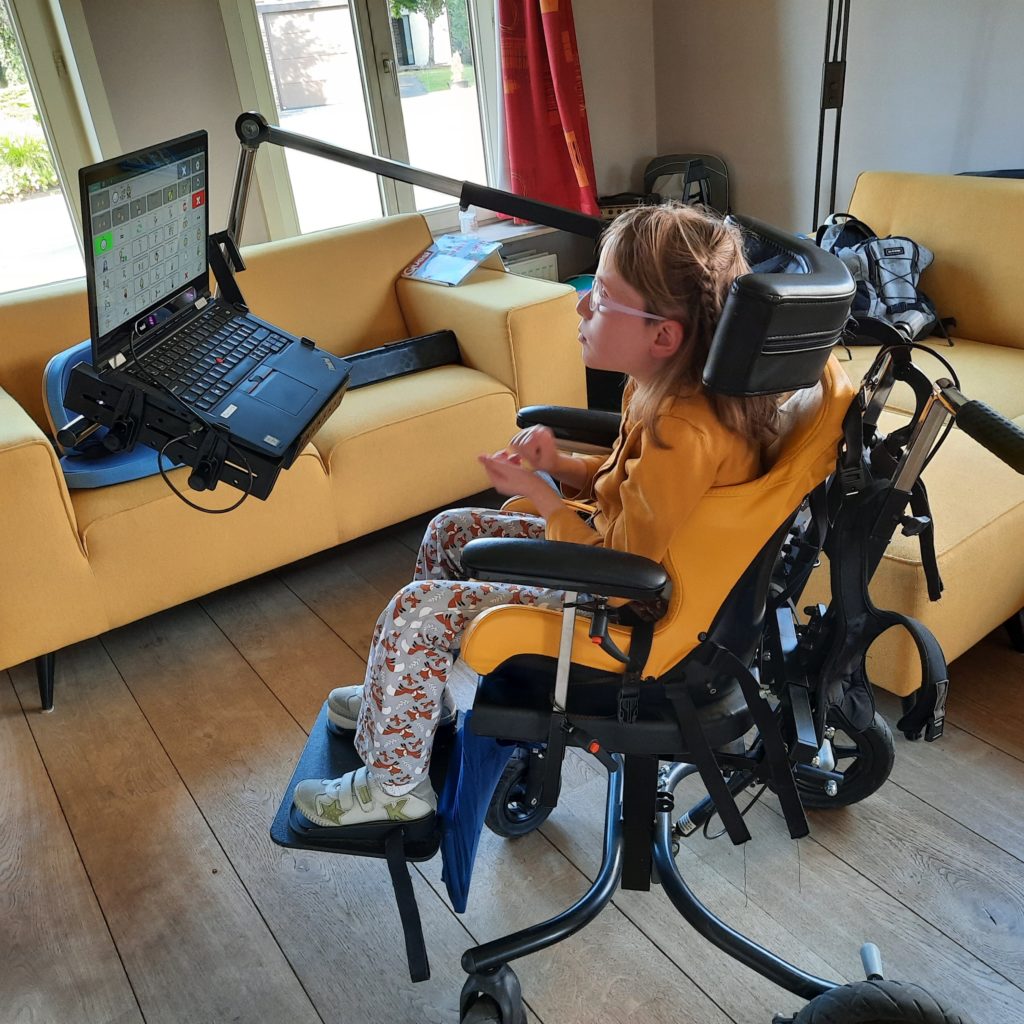 #EyeCanTalk – Ruth and her supportive environment